Most shoes on the market today is neither good nor comfortable for your feet. According to the recent research of American Podiatric Medical Association, 50 percent of Americans, aged from 18 to 60, suffer from different kinds of ailment, many of which are related to wearing harmful footwear. If you take the precautions when choosing shoes, you do not have to suffer pain for fashion. Besides, you should look for comfortable feature to find a shoe that offers the comfort you need for healthy feet. Here the best walking sandals for women.
1. Arche Satia Sandal
The Satia Sandal is a chic and sleek number with a sling back design on a natural latex cushion. The over-an-inch heel gives you a proper lift. This feature does not put too much strain on your feet in order that you can walk around for a longer of period of time before feeling painful. The nubuck upper is paired with elastic straps to ensure flexibility and snug fit. With the scratch and water resistant, it is a good choice for those strides in the puddles.
2. OluKai Luana Sandal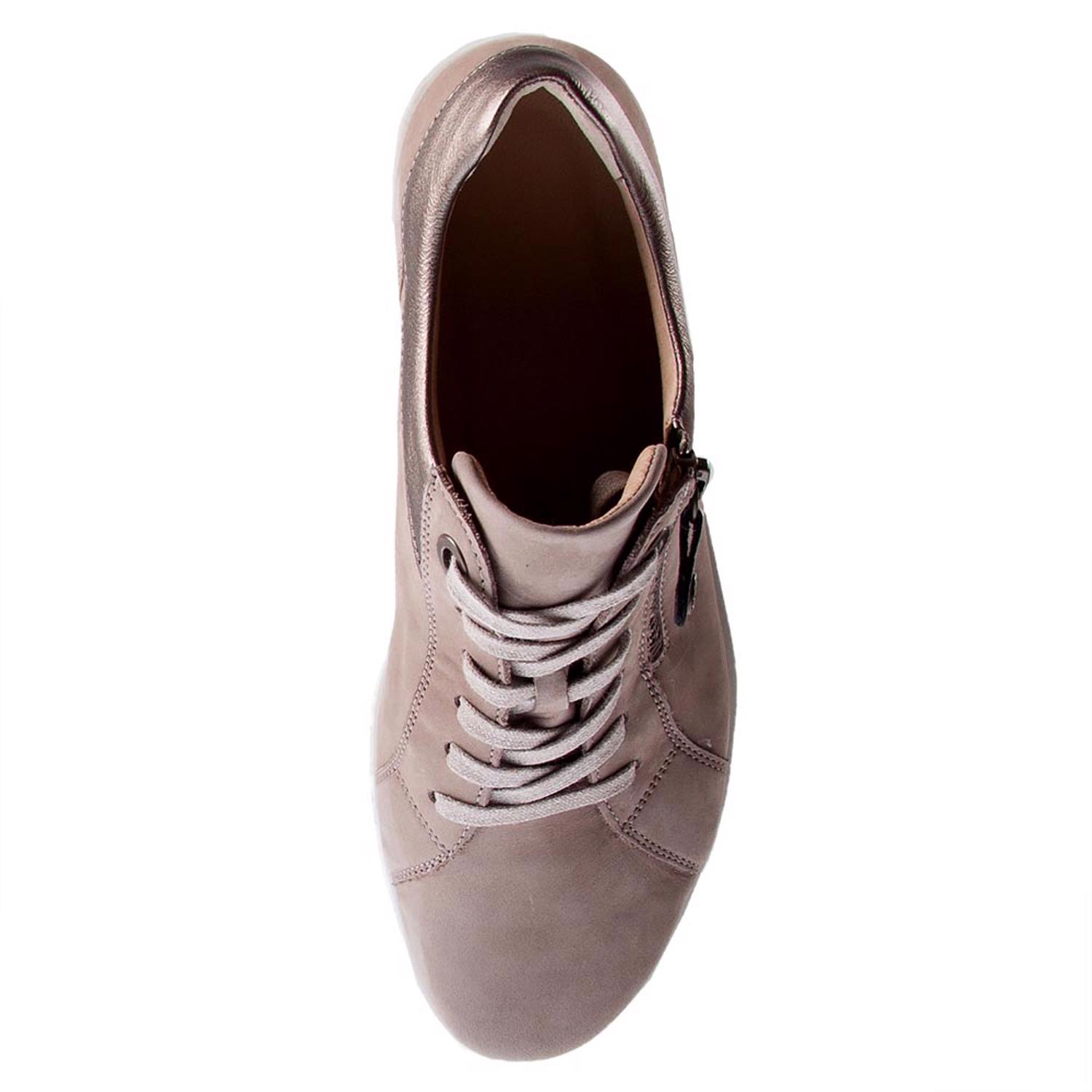 The upper part is equipped with water-resistant synthetic straps with ultra soft. Also, it is paired with quick-dry jersey knit lining. To create a custom fit, its metal strap is combined with micro hook and loop closure. Its footbed is anatomically molded Micro-textured PU midsole and water-build ready. For enhanced traction and durability, non-marking rubber outsole is paired with textured pods. Secured by a hooked enclosure for quick fittings, this sandal features adjustable toe and ankle straps. Padded lining heel and the toe strap is designed for extra comfort. The thin straps are a stylish take on the chunkier sports sandal look. If you intend to head on to a beach resort or European seaside vacation, you should pack this item.
3. The Flexx T-Strap Sandal
The slim T-strap of a chic is highlighted by the polished pyramid studs. This comfortable sandal is finished with a cushioned footbed, lightweight, and flexible sole. A 1-inch heel helps keep your feet raised. Also, adjustable straps with buckle closure let you modify the fit on the go.
4. Gentle Souls Leah Sandal
Thanks to patented displaceable solid technology, it has unique cushioning with specialized flax seed pillows in the insoles. Also, a padded insole is designed fro added comfort. And, the rubber outsole is for long-lasting wear. In addition to a sweet peep-toe, the ankle strap is adjustable. This creates the comfort for your walking. Moreover, its ankle strap adds a sexy vibe to the wedge that stands ½ inch below the PORON memory-foam footbed and leather lining. You can use this spongy soft pair of shoes for casual or semi-formal events without going out of style.
5. Sanuk Yoga Sling 2 Sandal
Featuring a comfortable yoga mat footbed with a sealed edge, this makes the sandal special. With the slip in style and a sponge rubber outsole, it provides a durable, securable and comfortable extended wear. With a two-way stretch knit fabric upper and sling comfort construction and lightweight feel, this sandal is a must-have item.
6. The Flexx Sunscape Ankle Strap Sandal
With the contrast of colors on the chunky construct, this item gives off a vibrant and youthful appeal. Whenever you would like to add a feminine yet sporty touch to a minimalist look, slide into this pair. You can mix and match it with your favorite ankle jeans, culottes or skirt.
7. Ahnu Selena Flat Sandal
Walking sandals is not complicated anymore when you wear this black thong number with elegant design and minimal straps. This item also secures the fit with a simple buckle closure at the edge of the strap.You will slip your feet on the smooth leather upper. Furthermore, you can tread on the road with its sturdy rubber sole.
8. Birkenstock Daloa Sandal
The cork insole with a wrap-around leather strap creates a completely feminine charm to this usually masculine make. On the contoured footbed, this item makes you feel relaxed and provides a tailored fit and arch support as well. During summer, you can choose this breezy pair to let your feet breathe as you globe-trot.
9. The Flexx Band Together Gladiator Sandal
With this pair of contemporary comfort shoes, you can get the gladiator look without a sting on your ankle. Thanks to the Virginia nubuck leather, this item is a great match to any color palette. You can combine the sandal with cropped jeans, shorts or a dress. For providing a proper boost of ease and poise, it has a one-and- a half-inch heel.
 10. Sofft Mirabelle Sport Sandal
This Anthracite leather strap sandal with the metallic glow completely ignite a curious charm. Besides to a signature cushion footbed and a low heel platform, these comfortable walking sandals have pearly shade. Thanks to its straightforward buckle closure, the straps can be adjusted according to your liking. For another sporty number, you can wear this on your urban escapades to feel cozy yet chic.
Walking every day is a non-stressful, easy way to stay fit and healthy. Like any activity, choosing the right equipment is a key to your success. The useful guides will help you find the most comfortable walking shoes without sacrificing your style.